Fox Chapel/Landauer Quilt Market 2019 Schedule of Events | Booth #2201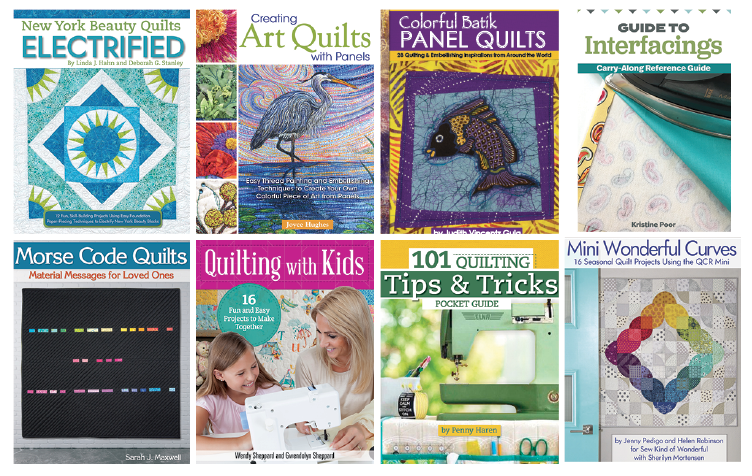 Elizabeth Martins
Media Contact
Lancaster, PA — Fox Chapel Publishing will be exhibiting at this year's Quilt Market in Houston, Texas at the George R. Brown Convention Center joined by a collective of authors who will be signing books, providing lectures, and displaying beautiful quilts.
Fox Chapel Publishing, known for its high-quality craft books, recently increased its number of quilting titles with its acquisition of Landauer Publishing. Now, with a stellar line-up of quilting authors who are artists, shop owners, fabric designers, and entrepreneurs in their own right, these fan-favorites will help to make Fox Chapel a stand-out exhibitor at this year's Market.
Many authors will be presenting new titles such as Wendy Sheppard's Quilting with Kids. "My book is based on my experience working with my daughter on the love of needle and thread since she was five," Sheppard says. Other highlights include Linda Hahn's New York Beauty Quilts Electrified, which she and co-author Deborah G. Stanley will also be lecturing about during the Schoolhouse Sessions planned for Friday, October 25. "We're excited to show just how versatile this block is!" Hahn says.
Guests are also urged to be on the lookout for nationally-known quilting authority Penny Haren and her book 101 Quilting Tips & Tricks Pocket Guide, award-winning author Joyce Hughes and her book Creating Art Quilts with Panels, talented fabric and pattern designer Sarah J. Maxwell and her book Morse Code Quilts, fabric artist Judy Gula who brings a wealth of textile travel experience to her book Colorful Batik Panel Quilts, quilting sensation Kristine Poor and her book Guide to Interfacings: Carry-along Reference Guide, and Helen Robinson, founder of the modern, boutique quilting company Sew Kind of Wonderful, and her book Mini Wonderful Curves. Guests are urged to arrive early to books signing events, as limited copies will be made available on a first-come basis.
"We're looking forward to this year's Quilt Market and are excited to reveal many highly-anticipated releases as well as present a strong backlist portfolio," says David Miller, vice president of sales and marketing.
To request interviews for authors during the show, please contact Elizabeth Martins at emartins@foxchapelpublishing.com. 
QUILT MARKET SCHOOLHOUSE AND AUTHOR SIGNING SCHEDULE
---
Schoolhouse Sessions
Quilting with Kids
Instructor: Wendy Sheppard
Description: The book Quilting with Kids is based on the author's experience working with her daughter since she was five. A quick run-through of the book and practical matters dealing with passing on the love of needle and thread to the next generation will be discussed.
Date: Friday, October 25, 2019
Time: 2:30-2:45 pm
Room: 370D
---
Morse Code Quilts
Instructor: Sarah Maxwell
Description: Using an innovative method of converting Morse Code into patchwork units, help your customers create unique and meaningful quilts. The technique can also be used to create a pieced back with a hidden message.
Date: Friday, October 25, 2019
Time: 2:50-3:05 pm
Room: 370D
---
Guide to Interfacings
Instructor: Kristine Poor
Description: Use Kristine's new Interfacing Guide to educate your staff, create demos, pull together kits and create a program for interfacings. Help your customer understand what's needed for their projects!
Date: Friday, October 25, 2019
Time: 3:10-3:40
Room: 370D
---
Colorful Batik Panel Quilts: Learn how Batik Art Panels from Indonesia are Created 
Instructor: Judy Gula
Description: Discuss class ideas using the book Colorful Batik Panel Quilts: 28 Quilting & Embellishing Inspirations from Around the World. Enter drawing for free book and Batik Panel.
Date: Friday, October 25, 2019
Time: 3:45-4:15 pm
Room: 370D
---
New York Beauty Quilts Electrified
Instructors: Linda Hahn and Deborah G. Stanley
Description: See just how versatile this block is! Make a perfect block on your first attempt using just one pin and no puckers or cussing! Create modern, traditional and pictorial versions – think beach crabs, butterflies, spiders and more!
Date: Friday, October 25, 2019
Time: 4:20-4:50
Room: 370D
---
Author Meet and Greets and Book Signings
Author: Linda Hahn and Deborah G. Stanley
Book: New York Beauty Quilts Electrified: 12 Fun, Skill-Building Projects Using Easy Foundation Paper-Piecing Techniques to Electrify New York Beauty Blocks
Description: Sew a perfect New York Beauty block every time, using ONE pin and NO stress! Discover more fabulous things to do with this grand old patchwork design.
Date: Saturday, October 26, 2019
Time: 10:30 a.m.
Booth: Fox Chapel Booth, #2201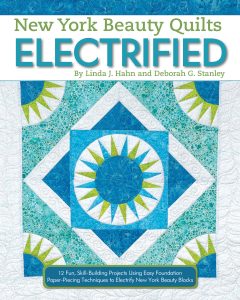 ---
Author: Judy Gula
Book: Colorful Batik Panel Quilts: 28 Quilting & Embellishing Inspirations from Around the World
Description: Colorful Batik Panel Quilts shows how to make bold, graphic and joyous art quilt projects and home décor using batik panels created by Indonesian artisans.
Date: Saturday, October 26, 2019
Time: 11:00 a.m.
Booth: Sommer Street Booth, #735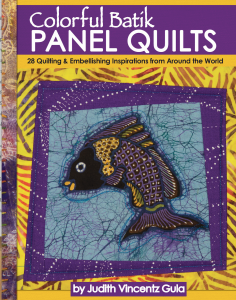 ---
Author: Wendy Sheppard
Book: Quilting with Kids: 24 Fun and Easy Projects to Make Together
Description: Enjoy the satisfaction of making something together, from generation to generation.
Date: Saturday, October 26, 2019
Time: 1:00 p.m.
Booth: Sommer Street Booth, #735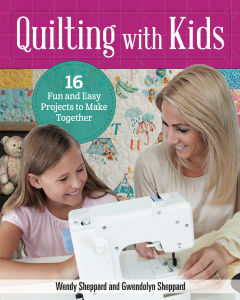 ---
Author: Kristine Poor
Book: Guide to Interfacings: Carry-along Reference Guide
Description: Whether you need an interfacing, fusible foam, or fusible web, correctly choose which one you need and learn how to best use it with this resourceful pocket-sized book.
Date: Saturday, October 26, 2019
Time: 2:00 p.m.
Booth: Fox Chapel Booth, #2201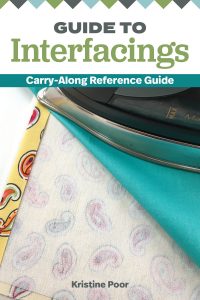 ---
Author: Joyce Hughes
Book: Creating Art Quilts with Panels: Easy Thread Painting and Embellishing Techniques to Create Your Own Colorful Piece of Art from Panels
Description: Discover how to transform premade fabric panels and thread into one-of-a-kind art quilts! Award-winning quilter and fiber artist Joyce Hughes will show you how to use a variety of decorating and customizing techniques – from thread painting to trapunto – to add dimension and texture.
Date: Saturday, October 26, 2019
Time: 3:00 p.m.
Booth: Fox Chapel Booth, #2201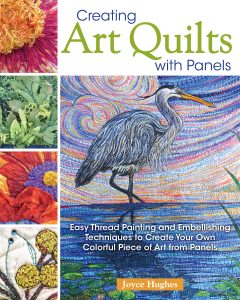 ---
Author: Helen Robinson
Book: Mini Wonderful Curves: 16 Seasonal Quilt Projects Using the QCR Mini (tool will be available as well)
Description: The Sew Kind of Wonderful sister team is back with beautiful curved quilts made with the mini-version of their award-winning Quick Curve Ruler©. More than just a how-to on using this innovative tool, this book features 16 new and exclusive patterns for wall hangings, runners, and quilts that celebrate the seasons and special holidays – all in the unique Sew Kind of Wonderful style!
Date: Sunday, October 27, 2019
Time: 2:00 p.m.
Booth: Fox Chapel Booth, #2201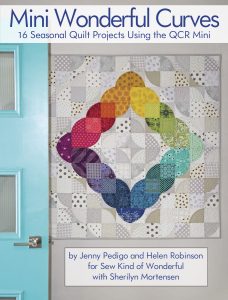 ---
Author: Sarah Maxwell
Book: Morse Code Quilts: Material Messages for Loved Ones
Description: Use the dots and dashes of Morse code to create unique quilts with secret messages such as names, favorite quotations, sayings, simple sentiments, and more.
Date: Sunday, October 27, 2019
Time: 11:00 a.m.
Booth: Sommer Street Booth, #735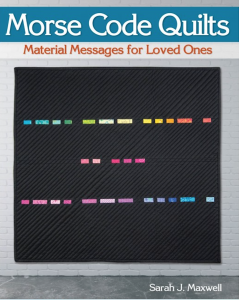 ---
Author: Penny Haren
Book: 101 Quilting Tips & Tricks Pocket Guide
Description: The ultimate pocket guide to quilting by nationally-known quilting authority Penny Haren, this book is packed with expert tips and tricks on equipment, short cuts, organization, color, patterns, machine quilting, and more!
Date: Sunday, October 27, 2019
Time: 1:00 p.m.
Booth: Fox Chapel Booth, #2201