A History of the New York Beauty Quilt
By Bill Volckening, Introduction in New York Beauty Electrified
When I heard Linda Hahn would be writing her next New York Beauty book with her dear friend, Deborah Stanley, I was excited. New York Beauty Quilts Electrified is the third New York Beauty book from Linda, and like the other two books, it explores creative designs incorporating the traditional block pattern. In this book, Linda and Deborah showcase the versatility of the basic New York Beauty block by using it in new ways.
The History of New York Beauty Quilts
Our love of New York Beauties is what we share in common. The creative use of blocks as pictorial elements represented the last word in New York Beauties, but there was much more to the story. New York Beauty quilts first appeared in the middle nineteenth century, when the burgeoning American textile industry gave quilt makers the freedom to explore complex, geometric patchwork designs using a surplus of new fabric.
The radiant sunburst motif was not known as New York Beauty at first. Before newspapers and magazines started publishing and naming patterns around the turn of the twentieth century, quilt block patterns did not really have standardized names at all.
"New York Beauty" was the name of a pattern introduced by Mountain Mist in 1930. The company included patterns as a premium, to promote the sales of rolls of quilt batting. Unfortunately, the designers took creative license with the historical account about the inspiration quilt, saying the pattern originated in 1776. It may have seemed plausible at the time, but today we know it was not true.
Throughout history, New York Beauty quilts shared specific visual elements in common, such as technically challenging curved seams and sharp points. Originally these elements were hand pieced without foundation, and that's the way it was for roughly 150 years. In the late 1980s and early 1990s, several artists began successful experimentation with paper foundation piecing for the New York Beauty and other complex patterns. That's when the motif started to significantly evolve. Artists introduced bold new fabrics and colors, created innovative designs and gave new life to the traditional block pattern.
A hundred years from today people will glance back at the explosively creative period of quilt making in the late 20th and early 21st centuries and they will look at this book, New York Beauty Quilts Electrified and see the most innovative quilt makers of our time having lots of fun with colorful, imaginative quilts.
– Bill Volckening, Author of New York Beauty, Quilts from the Volckening Collection
Award-winning blog Wonkyworld: collecting quilts from the perspective of a 21st-century collection
Projects in New York Beauty Electrified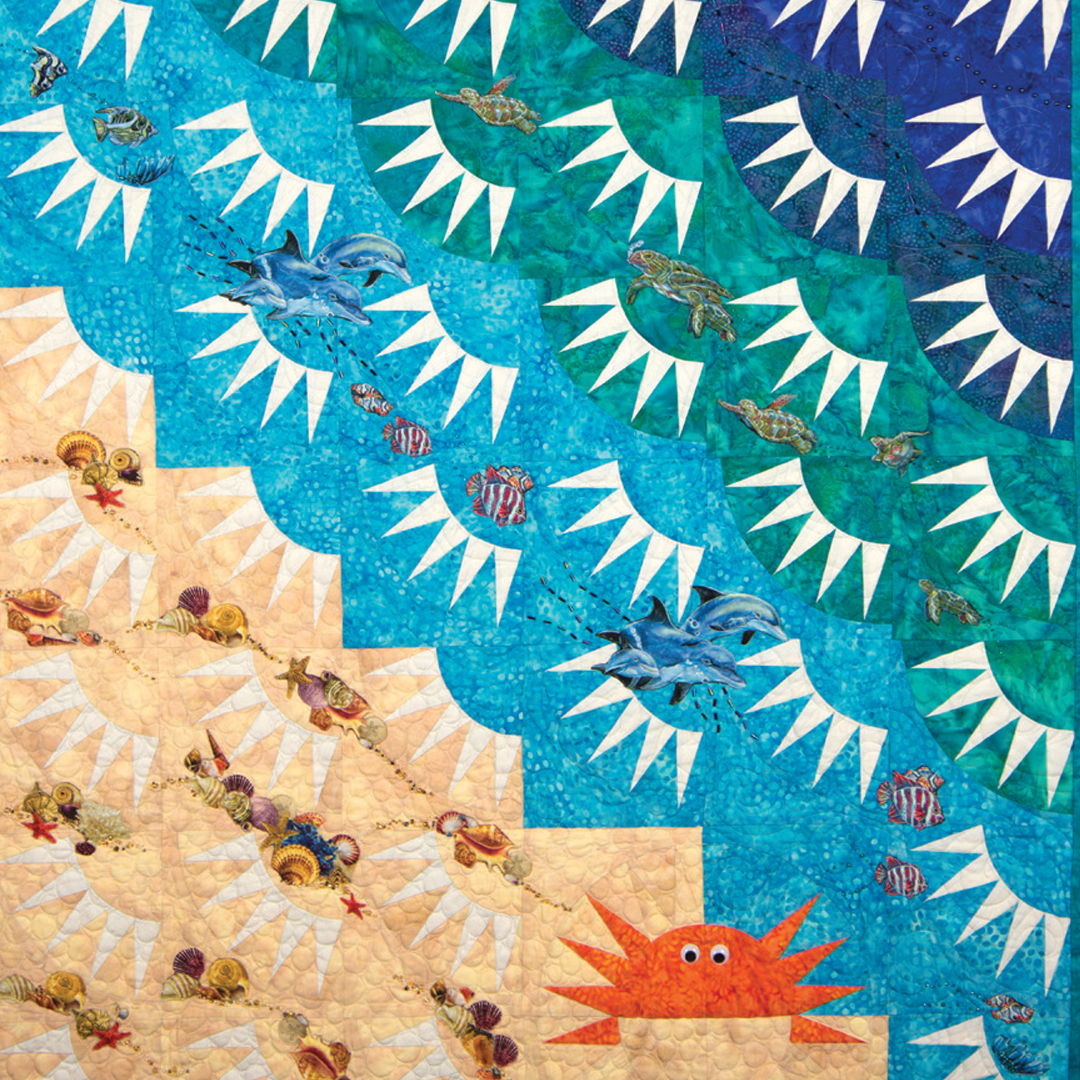 Crown Point Crawers
Being so close to the coast, seafood can be found in lots of restaurants in Crown Point. Some make it a tradition to fill up on crab before heading back home.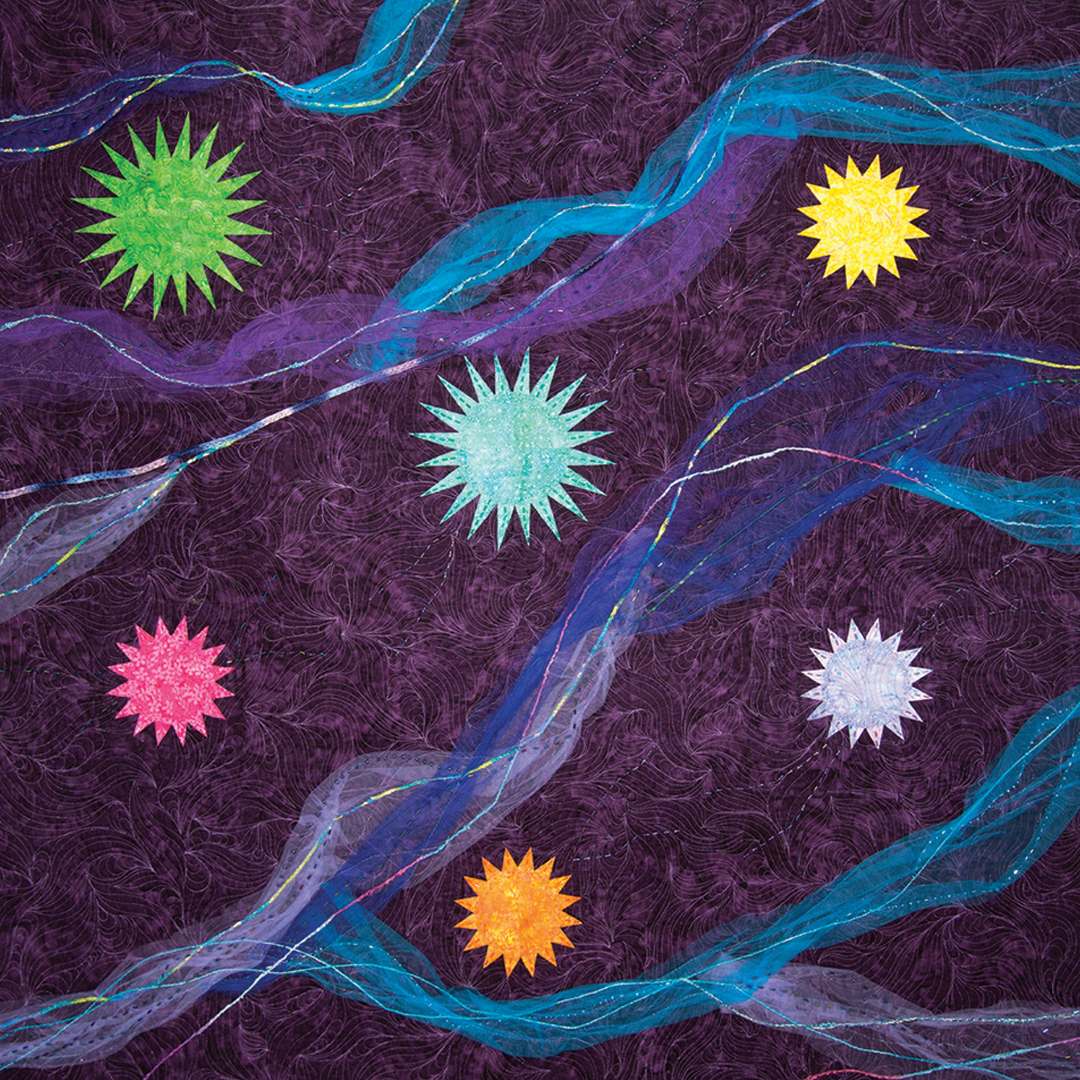 Scarsdale Stars
A quick trip and an overnight stay in Scarsdale was far enough away from city lights to actually enjoy the night sky. This quilt shows the true colors of stars shining through wisps of nighttime clouds.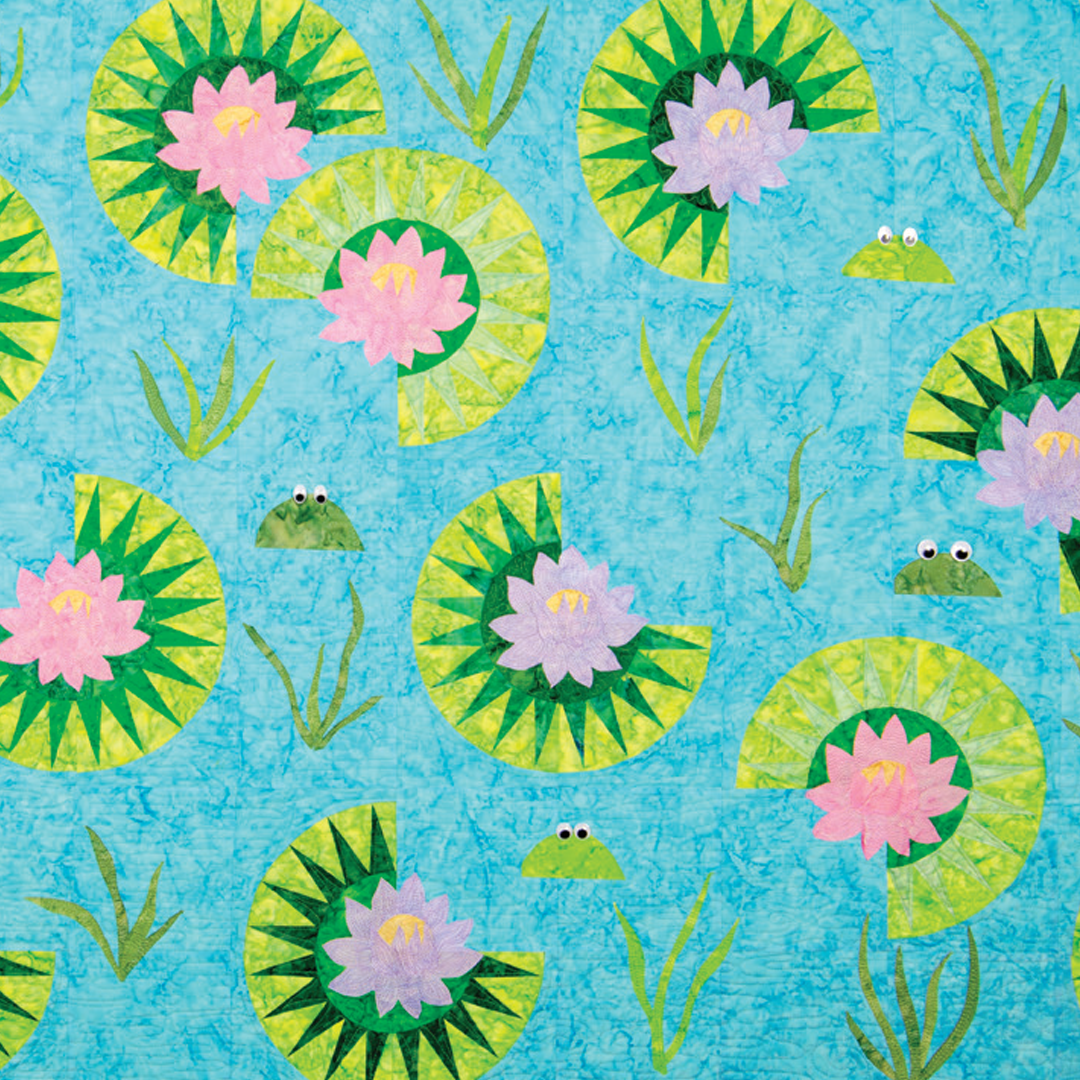 Peekskill Peepers
Peekskill, New York, is situated along the Hudson River. Bays and ponds dot the area and one doesn't have to walk far to hear the sounds of frogs hidden in the grass around the water.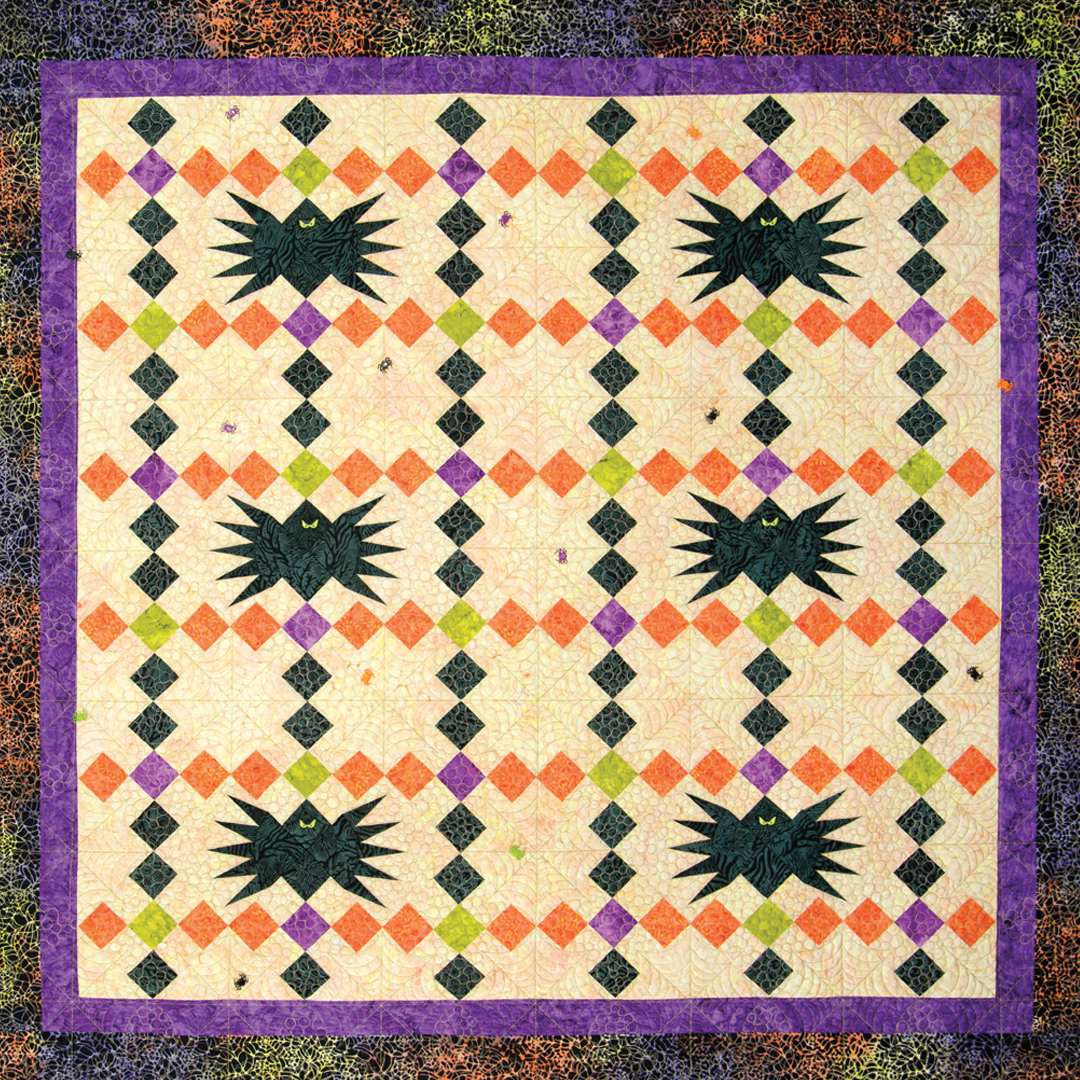 Spiders of Sleepy Hollow
In Sleepy Hollow, New York, Halloween is the perfect setting for these 10-legged monsters! It's believed that Ichabod Crane, the lead character from "The Legend of Sleepy Hollow," was deathly afraid of spiders. But these little New York Beauty critters are nothing but friendly.