6 Star Quilts That Will Inspire Your Next Quilt of Valor 
By Sandy Berg, Inspired Star Block Quilts
Stars and quilts go together like so many other iconic duos. Stars have long played an important part in quilts because of their variety— they go from simple to very complex and everything in between. There are stars to suit every quilter's ability and purpose, from easy stars like a Variable Star or Friendship Star to the fancier versions like Lone Stars or Feathered stars. They are a universal image that needs no explanation. They pair easily with other blocks and design images and they can have different meanings to everyone. They can represent everything from nature in a glorious night sky to patriotic feelings at the raising of a flag. Stars have long decorated quilts and they will continue to do so well into the future. See below for six star quilts to get you started.
About Author Sandy Berg
As an active volunteer of the Quilts of Valor Foundation, Author Sandy Berg created this book to share her star-studded creations to inspire others to make quilts for military personnel. With a father who was in the Air Force and over 30 years of quilting experience, Sandy's passion for the Quilts of Valor and star quilting shines through this patriotic quilting guide.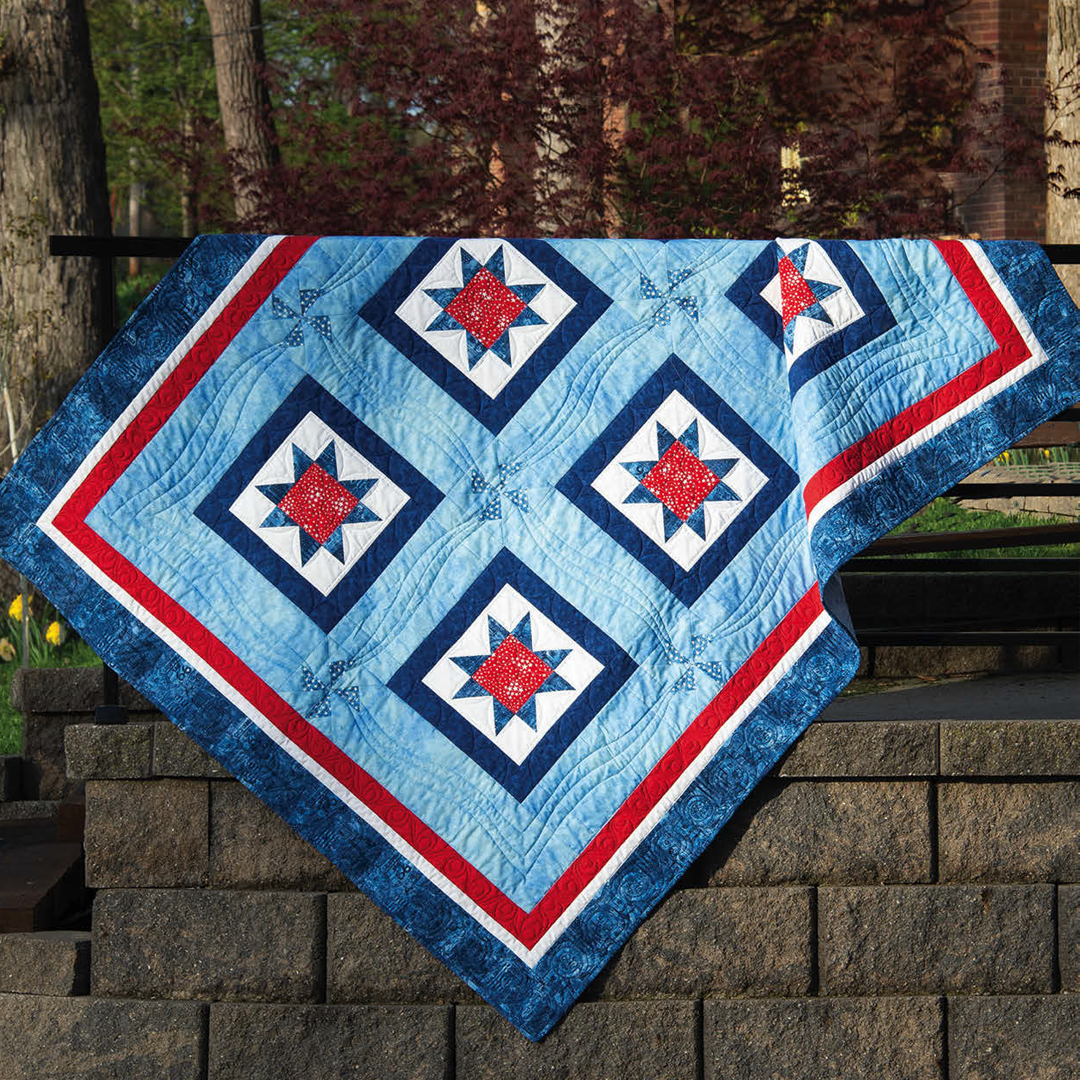 Stars of the Show 
Pinwheels and stars surrounded by stripes make this a fun quilt for any star lover.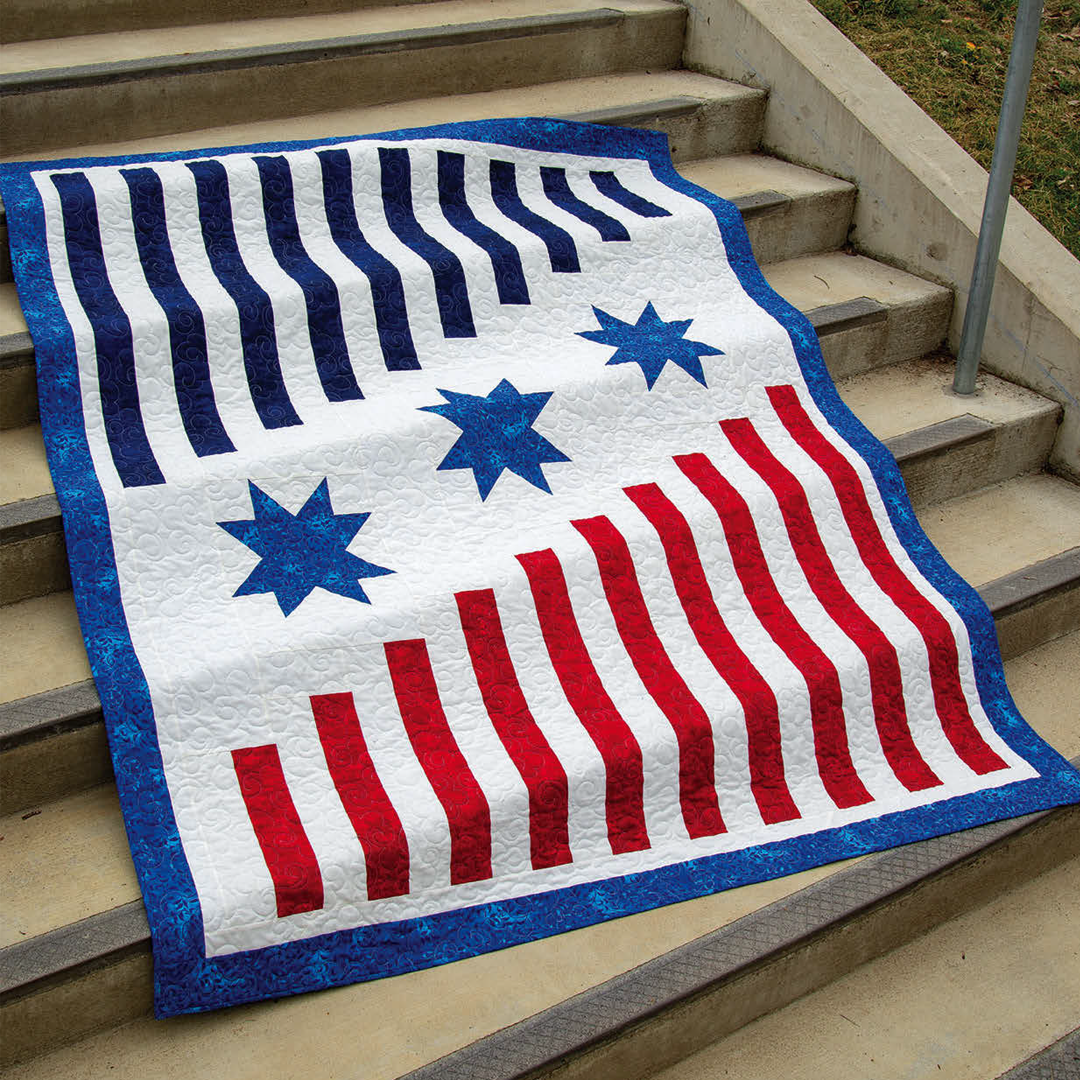 In Honor 
With its stars and stripes, this quilt is reminiscent of our national flag, also known as the "Stars and Stripes." The quilt just begs for red, white and blue!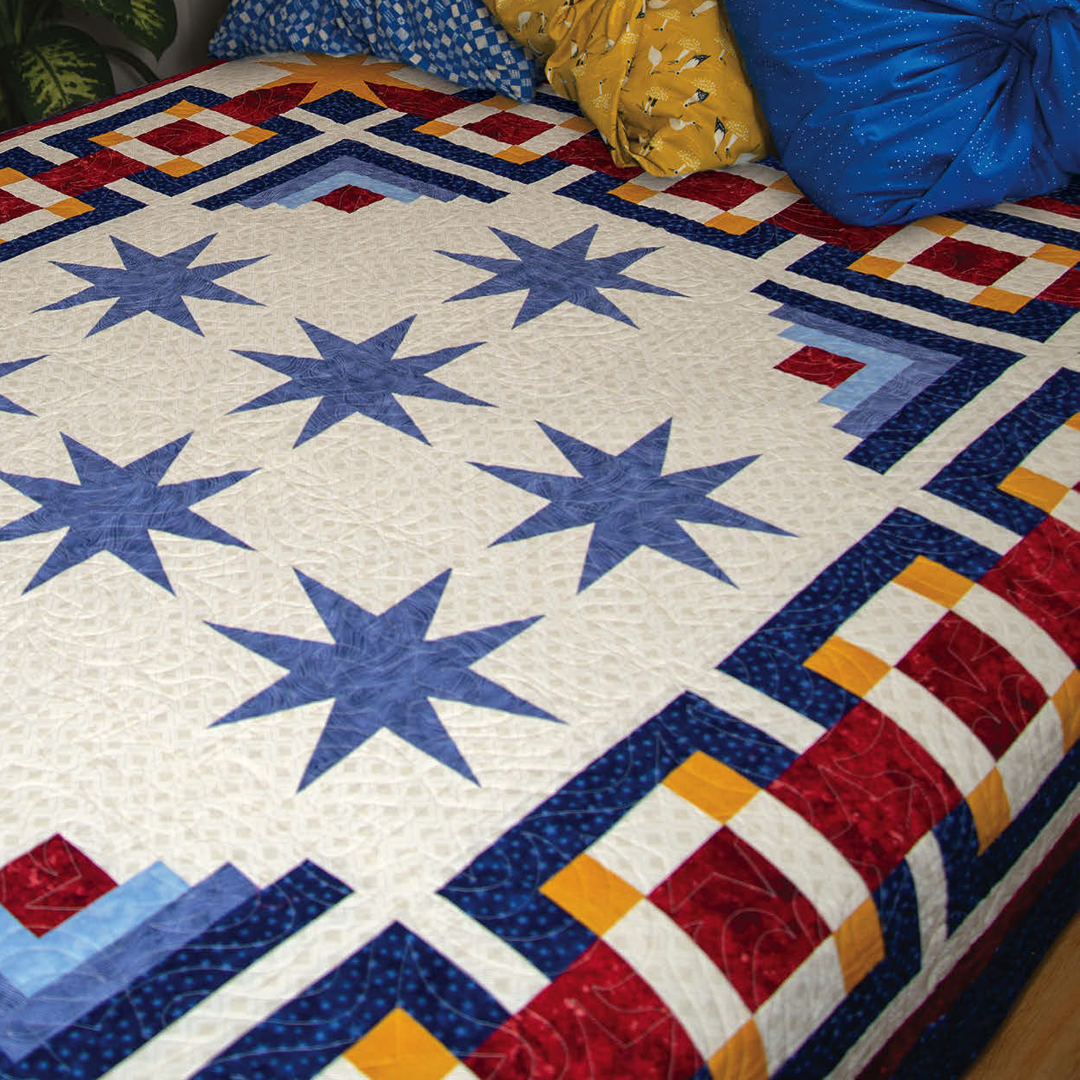 Starry Night 
This quilt was designed specifically to be awarded to two very special military veterans—my cousin Bob Witham, and our close family friend Bob Staal. Both of these gentlemen are Vietnam veterans whose service to the country is treasured. The blocks that go around the quilt make one mindful of award ribbons given to servicemen to honor their service. And what patriotic quilt could be without some stars? The log cabin blocks are a reminder of home. Gentlemen, thank you for your service!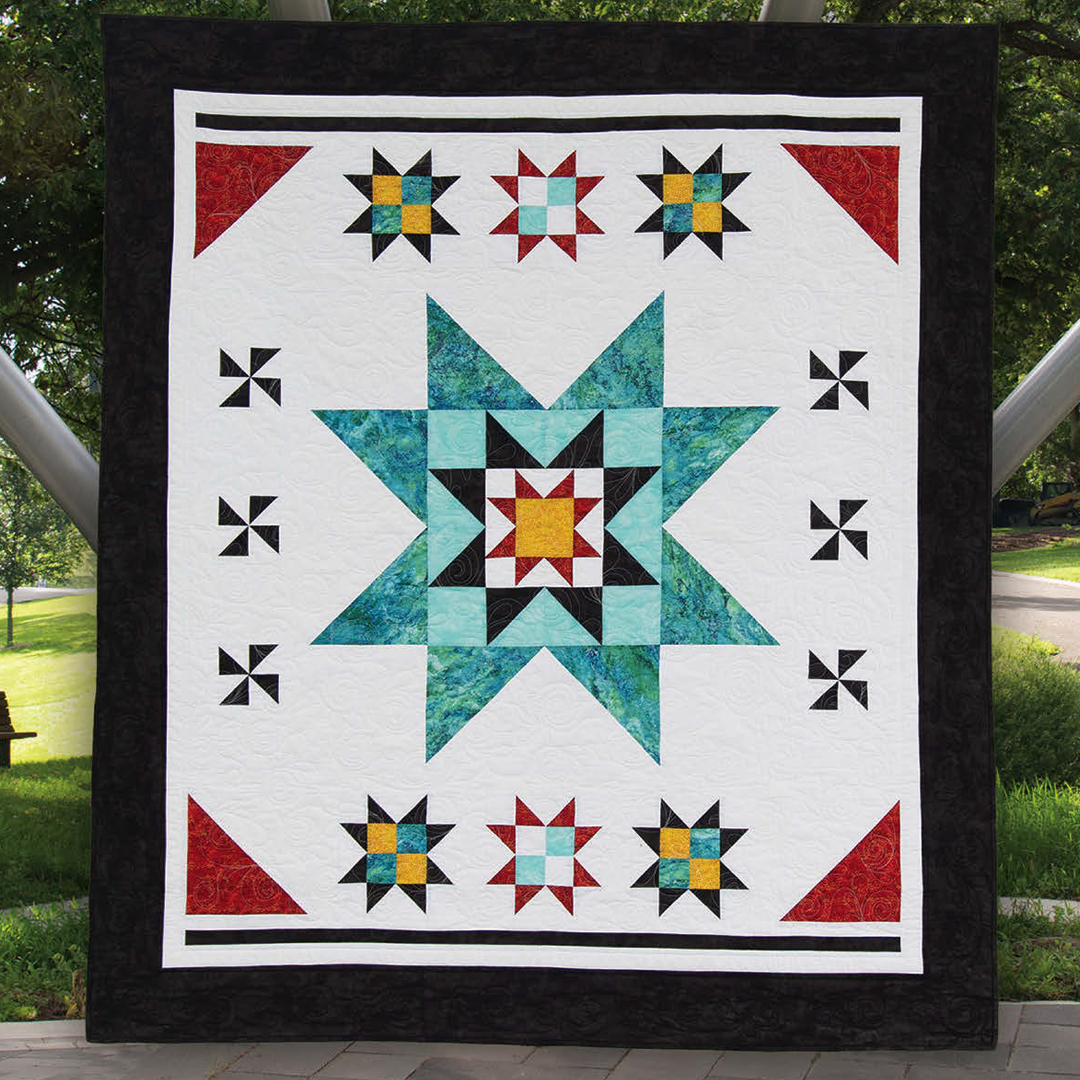 Oh My Stars!
Stars, within stars, within stars. This quilt says "patriotic" all the way. Could there be a better way to say "I love America" than this?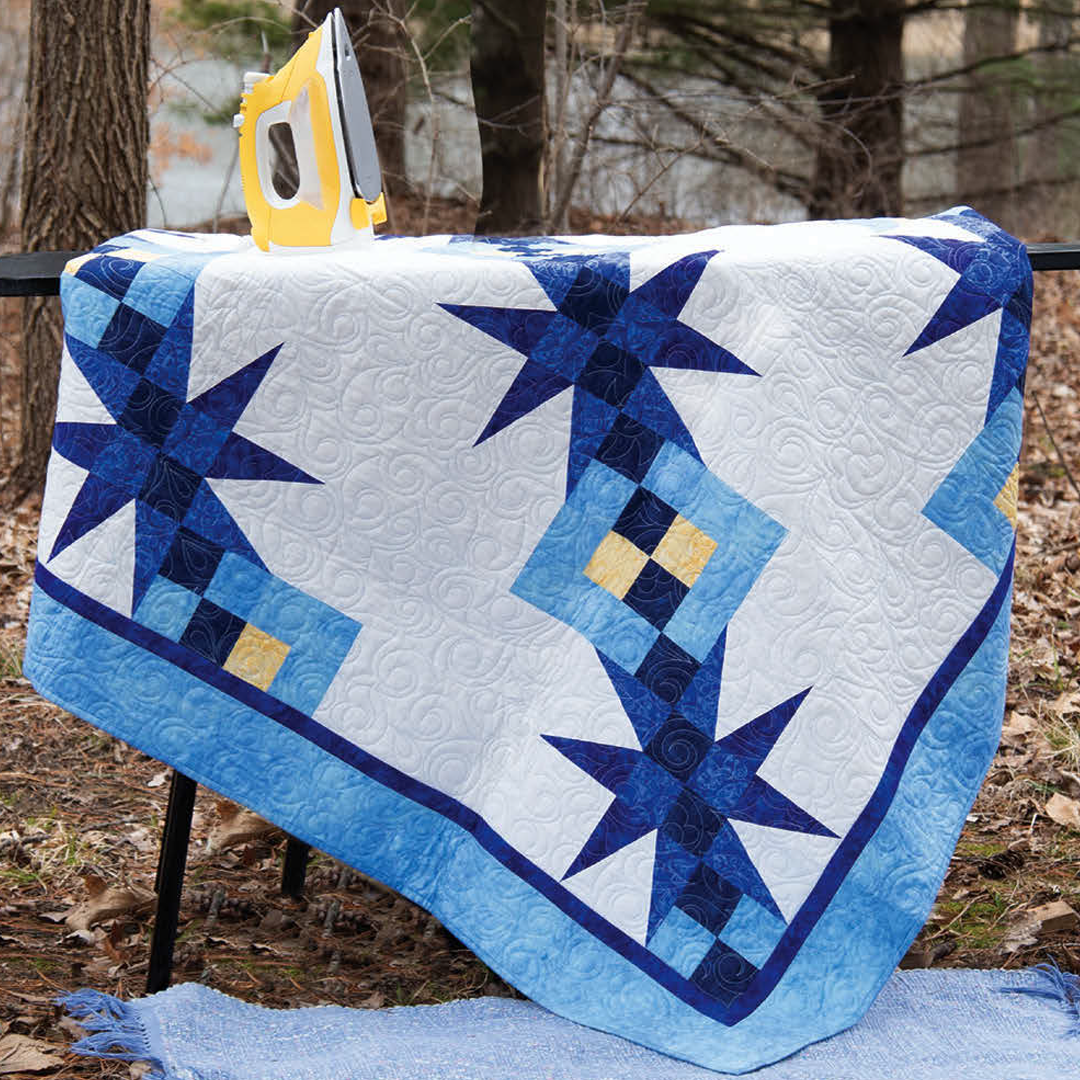 Star Chain
A beautiful Star block is the focus of this quilt! The alternate block provides a link that connects the stars as they march across the quilt diagonally. The use of two medium blues helps make them sparkle. Get each of these quilt patterns in Inspired Star Block Quilts.